I'm here to shake up your space.
"Your sacred space is where you can find yourself again and again." – Joseph Campbell –
We flourish when we live, work and play in environments that energize and inspire us, that cultivate our happiness and well-being. Magic happens when we create physical spaces rich with the flow of beauty and order in harmony with our essence and lifestyle preferences.
As our physical bodies are the temples of our souls, our physical environments are the temples of our living. They are external domains reflecting a myriad of spaces within.
Are You In Serious Need Of A SPACE LIFT ??
As an seasoned nester and alchemist of sacred space, I'm thrilled to offer a variety of creative and practical services to help you transform your physical environment to the look, feel and function that best nourishes and encourages you and your ideal lifestyle. This transformation is as much about your "stuff" as it is your 'living systems' – the choices you make day-to-day.
My SPACE LIFT process elevates desire to imagination, to conversation, to manifestation, to celebration! Together, we will conjure and craft a vision and a game plan that works for you in enjoyable and sustainable ways.
Mix a bit of visioning dexterity with wickedly creative design sensibility, exquisite attention to foundation, flow and resources, hands-on experience a-go-go, and a mission to bring reflections of soul and spirit into physical reality. . . and you've got me, at the ready.
If you have a desire and willingness to breathe new life into your indoor or outdoor spaces, let's talk about how I may serve you in bringing to life your unique version of domestic bliss.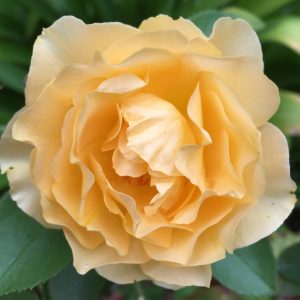 The skinny from another happy client…
"When Gail moved into her cottage several years ago, I watched as she transformed the rather barren surrounding land into a lush paradise of plants, vines, flowers, succulents, herbs and edibles, with delightful decorative touches in all the right places. Each visit through the portal and along the paths led to new outdoor rooms to enjoy, all flowing seamlessly together and into the wild land beyond. A sanctuary of love, beauty and harmony that renewed my spirit and nourished my soul.
When raccoons could not be dissuaded from tearing up the lawn off my kitchen, I felt excited about creating something new but a little daunted by the project. I called Gail! She listened carefully to my vision and then together we experimented with layouts until we found just the right one and then brainstormed materials, plants and flowers and had so much fun. She encouraged and supported my every idea while contributing her own considerable talents and gifts, and the new garden is going to be glorious."
Karen Kael, Kentfield, CA
GAIL BARRIE, CPCC.       1 415 578 2393        gail@changingchannels.us